We are in the midst of a national reckoning with institutionalized anti-Black racism in healthcare, policing, and industry. Across the country, politicians, business leaders, and everyday people are asking what it means to stand for Black lives. To do so requires committing ourselves beyond surface-level diversity and inclusion practices and digging deeper into what anti-racism can actually look like in our professional lives.
The "Transforming Silence into Action" learning series was designed by Jodi-Ann Burey and produced by the University of Washington Communication Leadership graduate program and Simplicity Consulting.
The title references "The Transformation of Silence into Language and Action," an essay by writer, thinker, and activist Audre Lorde. You can read the complete essay via Electric Literature and read a brief biography of Lorde via the Poetry Foundation.
In this series, experts shared their insights and tactics for creating an anti-racist workplace in three areas:
Navigating racial microaggressions at work (Tue., Sep. 8)
Building anti-racist practices in recruitment, hiring, and retention (Tue., Sep. 15)
Building an anti-racist toolkit in marketing and communications (Tue., Sep. 22)
This learning series was designed for current and future professionals connected to communications and marketing roles across industries, as well as professionals that hire and support communications and marketing roles: including, but not limited to human resources, public relations, events, social. Professionals outside these fields are also welcome and encouraged to join.
We welcome you to explore this learning module:
Part 1: Navigating racial microaggressions at work
Many professionals of color across industry regularly experience racial microaggressions at work: being called "too aggressive" for simply asking a question in a meeting, hearing yet another comment about your hairstyle, feeling like your contributions are overlooked or being promoted on a slower schedule than your white peers. Racial microaggressions also show up in marketing and communication products: advertising, email marketing campaigns, websites, and more.
Too many of us know the damage racial microaggressions can cause. Too many allies do not know what to do.
Jodi-Ann Burey presented this interactive webinar, which examines racial microaggressions at work and how we can recognize, respond and most importantly, create workplace cultures that push racial microaggressions out of the norm. Participants were encouraged to share their own experiences, and did so in the chat.
Here a two short promotional snippets with Jodi-Ann, Dr. Ekin Yasin of Communication Leadership, and Lisa Hufford of Simplicity Consulting.
Additional Resources from Part 1:
Jodi-Ann Burey created this discussion guide to further attendees' reflection and conversation beyond the webinar. You can find the discussion guide from this session here.
Event organizer and Comm Lead student Stasea Stewart shared these reflections on how Understanding Microaggressions Can Help You Be a Better Communications Professional, inspired by the session.
Event organizer and Comm Lead student Sara Keats reflected on Practicing Anti-Racism and Inclusion When Producing Events, based on her experience developing this series.
Artists featured throughout Jodi-Ann's presentation include @elenagual.art, @reynanoriega_, and @bylianarae.
Part 2: Building Anti-Racist Practices for Recruitment, Hiring and Retention
Building racially diverse teams involves more than just hiring. The entire talent life cycle begins before candidates know about your company and extends well beyond their first day. According to a research study conducted by the Center for Talent Innovation, one in three Black employees intend to leave their jobs. Managers and leadership should be asking themselves why this might be. As a leader, implementing anti-racists practices and responding to microaggressions creates space to cultivate unity.
In this session, experts unpacked myths about recruiting, hiring and retaining people of color and share tactics that will help shift your human resources and talent development policies and practices toward the goal of racial equity.
The session featured Kelli Mason, a partner at Notley; Crystal Tomczyk, Vice President of Equity and Belonging at Zillow Group; Jennifer Kim, startup advisor and diversity & inclusion strategist; and was designed, hosted, and moderated by Jodi-Ann Burey.
Here's a snippet from Jennifer Kim's section, talking about the problem of performative diversity by companies:
Discussion Guide
Jodi-Ann created a discussion guide to further your reflection and conversation beyond the webinar. You can find the discussion guide from this session here.
Learn more about the"Building Anti-Racist Practices for Recruitment, Hiring and Retention" speakers:
Kelli Mason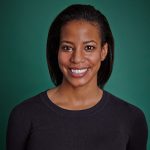 Partner at Notley
LinkedIn

Kelli Mason is a partner at Notley, a social impact investing firm, where she focuses on racial justice both within companies and in the larger community. Kelli previously led people operations at two venture-backed startups, ran a national workplace inclusion consulting firm, and practiced employee benefits and executive compensation law in Silicon Valley. She is a graduate of Rice University, cum laude, and Stanford Law School.
New Anti-Racist Family Book Club by Kelli Mason:
Check out Ripple Reads! Each Ripple Reads includes an age-appropriate book about racial justice, an expert-crafted guide with key themes and discussion questions, and hands-on activities to make the lessons stick.
Crystal Tomczyk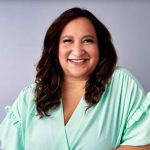 Jennifer Kim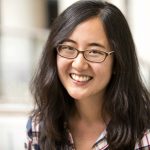 Part 3: Building an anti-racist toolkit for marketing and communications
From corporate statements about standing for Black lives to the decision to discontinue the Aunt Jemima logo, the community of marketing and communication professionals now faces a reckoning of its own. What impact can marketing and communication professionals make with a commitment to integrally tie anti-racist practices to the work?
In this session, experts focused on the work of the marketing and communications fields and dive deep into specific insights and tactics to build a toolkit to bring anti-racism principles into the everyday decisions of our work. This session faced truths about biases in our work and workplaces, from design and strategy to creating inclusive spaces for professionals of color in the industry.
The session featured speakers Aubrey Blanche, Tina-Marie Gulley, and Folayo Lasaki, and was designed, hosted, and moderated by Jodi-Ann Burey.
In this snippet Jodi-Ann Burey reflects on the need for psychological safety in the workplace.
Discussion Guide
Jodi-Ann created a discussion guide to further your reflection and conversation beyond the webinar. You can find the discussion guide from this session here.
Learn more about the "Building an anti-racist toolkit in marketing and communications" speakers:
Aubrey Blanche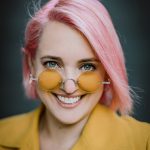 Tina-Marie Gulley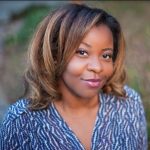 Vice President of Business Marketing – Edelman
LinkedIn
Twitter: @SoGulley

Tina-Marie works closely with clients to set strategies that help intensify customer engagement, drive conversions, and deepen loyalty. She has over 10 years of experience working in consulting and marketing leadership roles and as a consultant for enterprise and emerging tech organizations. She was recognized as one of Adweek's Rising Brand Stars and is the proud owner of three Markies, Oracle's global award recognizing professionals and organizations for their marketing achievements, in the social media innovation, new media innovation and best lead scoring categories.
Tina-Marie is an advocate and uses her voice to empower marginalized populations. She is passionate about community engagement and supports homelessness advocacy, technology accessibility, STEM education, and advancing diversity, equity, inclusion and belonging initiatives. Tina-Marie is a graduate of the University of Washington. Connect with Tina-Marie on Linkedin and follow her at @SoGulley on Twitter!
Folayo Lasaki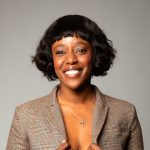 Thank You To Our Sponsors
Special thanks again to our producing sponsors, the UW Communication Leadership Program and Simplicity Consulting. Keystone Interpreting Solutions provided ASL interpretation for all the events.
About the Communication Leadership Graduate Program
The Communication Leadership graduate program guides professionals into transformative roles through the design of networking strategies, anchored in compelling storytelling and insightful analytics. Professionals build the necessary communication knowledge, strategies, and skills to manage content, information, systems, people, and change.
Based in Seattle, our program appeals to students and life-long learners from all around the nation and around the world for its reputation in innovation and entrepreneurship, enhanced by robust social and civic connectivity. Industry leaders and Department of Communication faculty direct the program and teach its courses. Both the Master of Communication in Digital Media (MCDM) and Master of Communication in Communities and Networks (MCCN) degrees maintain the rigorous academic standards of the University of Washington Graduate School. Courses are based on the theory and practice of the communication discipline and are taught in a highly collaborative environment.
About Simplicity Consulting
From strategy to execution, Simplicity Consulting is the enterprise marketing consultancy for the new world of work. We help companies increase sales, add a fresh perspective, and boost capacity—at the speed of business—with access to our curated community of marketing, communications, and program and project management experts.
Simplicity Consulting is a five-time honoree on the Inc. 5000 list as one of the fastest-growing private companies in America, and has been recognized as one of Washington's largest women-owned companies by Puget Sound Business Journal. Female-founded and run, our all-women leadership team is committed to helping everyone thrive in today's workplace. #WeAreSimplicity
About Jodi-Ann Burey
Jodi-Ann Burey (she/her) has a mission is to disrupt "business as usual" to achieve social change. She is a speaker, writer, and equity advocate. Her work is grounded in centering the experiences of historically underrepresented communities and the systemic intersectional approaches needed to address inequities. Jodi-Ann also hosts, Black Cancer, a podcast that seeks to center people of color in cancer narratives – available on Apple Podcasts and Spotify. Jodi-Ann holds a Masters in Public Health from the University of Michigan. She prides herself on being a cool auntie, a twist-out queen, cancer survivor, adventurer and reluctant dog owner. Jodi-Ann is currently working on her first book.