Tuition
UW Communication Leadership is the best value digital communication master's program in the US. According to a Georgetown University study, our graduates have the highest net earnings after debt payments three years post-graduation.
In all Communication Leadership degree programs, you are classified as a self-sustaining or "fee-based" student at the University of Washington. This means that you pay per credit and that there is no difference between in-state and out-of-state tuition rates.
Tuition is $815 per credit for all students for the 2023-2024 academic year.
Full-time graduate status is 10 credits per quarter, and part-time status is 5 credits per quarter.
The Digital Media and Communities and Networks programs require 45 credits to graduate. The Master of Communication in Communication Leadership program requires 60 credits to graduate.
In addition to paying per credit, students are responsible for additional fees. Fees are paid to UW Professional and Continuing Education (UW PCE) unless otherwise indicated.
The 2023-2024 quarterly fees include:
UW PCE Registration fee: $55 each quarter in which you are registered
UW Facilities Renovation fee: Based on the number of credits you're taking. Ranges from $20-$70 (for 5 credits this fee is currently $50)
UW IMA Bond fee: Based on the number of credits you're taking. Ranges from $9-$32 (for 5 credits this fee is currently $23)
UW Technology fee: Based on the number of credits you're taking. Ranges from $7-$22 (for 5 credits this fee is currently $16)
UW Services & Activities fee: Based on the number of credits you're taking. Ranges from $46-$163 (for 5 credits this fee is currently $117)
U-PASS fee: $86 per quarter. Includes unlimited access to most local public transit. More information here. (Paid to Student Fiscal Services)
In total, tuition and fees for a full-time graduate student (taking 10 credits) for 2023-2024 is $8,578 per quarter or $25,734 for the academic year. International students are also required to have health insurance. UW offers its own International Student Health Insurance Plan (ISHIP).
Financial Resources
Attending the University of Washington's esteemed graduate school is an investment in a student's personal and professional growth. There are a number of resources available to help manage the cost of graduate school.

Federal Assistance
For U.S. citizens and eligible non-citizens, the FAFSA is how you apply for federal student aid. At the graduate level, assistance comes primarily in the form of student loans. The priority deadline is January 15, but you can still apply after that date. Please note it can take about 12 weeks after you submit the FAFSA for you to receive an offer of aid from the UW Office of Student Financial Aid, so please submit as soon as possible.
Note: When communicating with the Office of Student Financial Aid, please always be sure to indicate you are a student in a fee-based program to avoid confusion.

UW Funding Resources
The Graduate Funding Information Services (GFIS) is a fantastic resource at UW committed to assisting graduate students in finding additional funding. Located in the Research Commons at Allen Library, GFIS can help find ways to ease the financial burden of graduate school. Specifically, GFIS provides a funding resources guide, a funding blog with up to date opportunities, as well as weekly drop in hours at the Research Commons and virtual office hours. Drop in hours change quarterly, so keep an eye on their website for updates.
Contact GFIS early as funding application deadlines are often in autumn for the following academic year.

Private Loans
Private loan funds must be certified by the UW Office of Student Financial Aid before they can be disbursed to your account. To ensure that the loan was certified, contact UW PCE Registration Services at c2reg@uw.edu with your full name and UW student number.

Shih International Graduate Student Loan
UW international graduate students are eligible to apply for the Shih International Graduate Student Loan. The loans are made possible through a generous gift from Jeff Shih, a Seattle and San Francisco businessman, and are intended to help international students in financing their education and completing their degree objectives.

Other Funding Resources
There are other scholarship and grant opportunities available beyond those offered by the UW and Communication Leadership. These can range from merit based scholarships to diversity grants. For a comprehensive list, please see the Office of Fellowships and Assistantships page on the Graduate School website.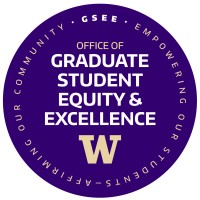 GSEE Graduate Supplemental Awards
Comm Lead can nominate two students per year for the Graduate Student Equity & Excellence (GSEE) Graduate Supplemental Awards. While limited in number, these awards can provide substantial assistance to underrepresented minority students pursuing a graduate degree. Nominations are due in June each year, so if you are interested in being nominated for a GSEE Graduate Supplemental Award, please contact us by May 1 at commlead@uw.edu.

Communication Leadership Job Opportunities
Quarterly projects offered through our Communications Consultancy are a chance for students to offset some tuition costs by working on independent communication and storytelling projects for client organizations.
For advanced Communication Leadership students, there may be opportunities to apply for grader positions or student assistant positions with Comm Lead. These opportunities are announced to students when they are available.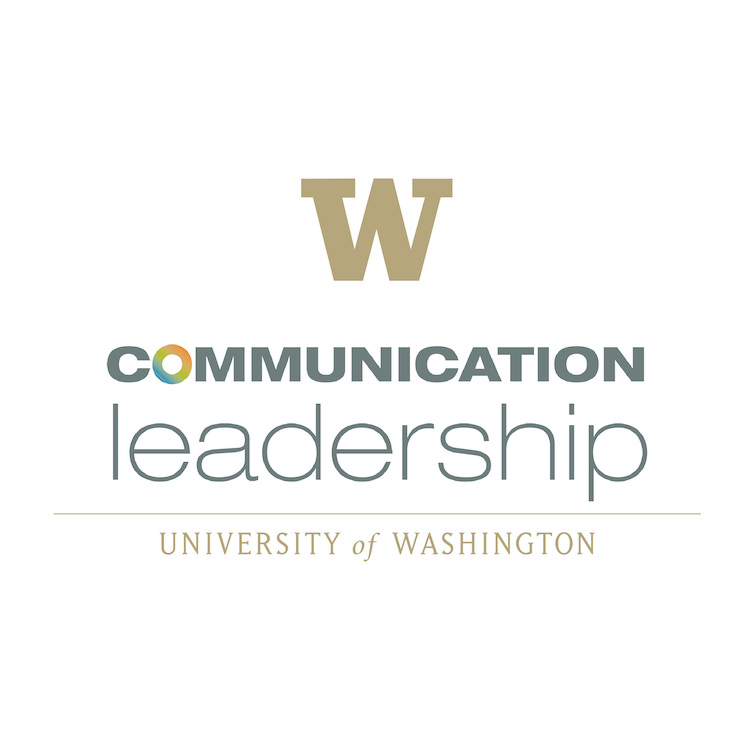 Comm Lead Emergency Tuition Scholarship
This scholarship's purpose is to aid students faced with a sudden change in circumstance that interferes with their ability to pay tuition for a planned quarter, such as a sudden unexpected job loss, currency devaluation, divorce or death of a partner, or identity theft/financial fraud.
Applications are evaluated quarterly, near the start of the quarter. More details available on Canvas.

University of Washington Emergency Funds
University of Washington Emergency Aid assists students who are experiencing unexpected financial hardships that may disrupt their education or prevent them from earning their UW degree. Examples of hardship include (but are not limited to): emergency medical/dental costs, housing and living expenses, family emergencies, natural disasters, and unexpected loss of income.
There are many other emergency assistance options on and off campus, from short-term loans through the Office of Student Financial Aid, to the UW Campus Food Pantry for food insecure students.

Department of Communication Emergency Funds
The Department of Communication has an emergency fund available to students, called the Dolores Eyler Fund, which is meant to assist with unexpected challenging expenses such as health care costs, car repairs, and emergency travel. Please consider applying to this fund for non-tuition emergency expenses.