Our Students
Communication Leadership has a robust student community, with monthly events, student affinity groups, and countless opportunities to collaborate both during the program and after you graduate.
Join one of our online groups, read our commitment to Diversity, Equity, and Inclusion, learn more about our International Student community, or meet our alumni.
The greater University of Washington community offers ways for all students to engage, find support, and access resources needed for success.
Community
We view the diversity of experiences and perspectives in our student body and alumni network as one of our program's core assets. Join a connected network of hundreds of students and alumni positioned at key global organizations across sectors.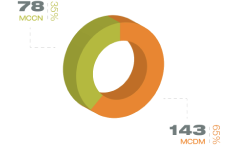 Current Students
35% of our current students are in the Communities and Networks program and 65% are in the Digital Media program.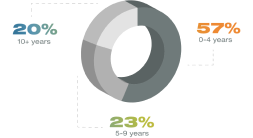 Years Since Bachelor's Degree
57% of our students completed their undergraduate programs in the past five years. 23% completed their undergraduate programs between 5 and 9 years ago, and 20% of our students completed their undergraduate programs over 10 years ago.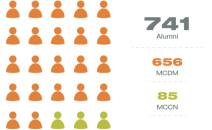 Alumni
Of our 741 alumni, 656 are Digital Media graduates and 85 are Communities and Networks graduates.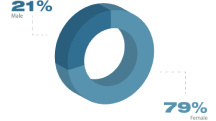 Gender
21% of our students identify as men, and 79% identify as women.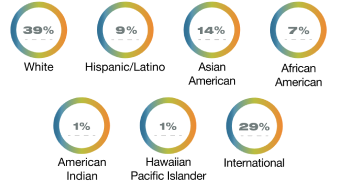 Ethnicity
Our students come from diverse backgrounds, including almost 30% of our students who are international students.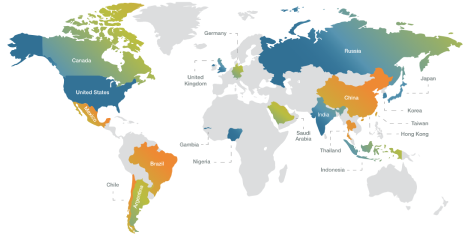 Where our students are from
Our students come from all over the world to join the Communication Leadership program