The Communication Leadership Degree
The Master of Communication in Communication Leadership offers broad foundation in communication theory, practice, and methods for those looking to launch a new career in the communication industries.
This two year program increases your range of study with a wide variety of class options from across our degree programs and adds internships, professional writing training, and a capstone experience.
Career Options
The Communication Leadership degree will equip you with skills valued across communications roles including:
Content Strategist
Marketing Executive
Communications Consultant
Storyteller
Communications Director
Public Relations Executive
Outreach Manager
Brand Stewardship
Community Strategist
Sample Classes
Some classes you might take in the Communication Leadership degree program include:
Introduction to User Centered Design
The Future of Marketing
Advanced Video Storytelling
Law, Data, and Privacy
Course Structure
Professional Writing: You will complete one course dedicated to professional writing skills where you will practice the techniques required for writing within the communication industry.
Internship: You will complete 5 credits of internship experience with the support of a faculty member, gaining real world experience in a communication role and starting to build your network.
Capstone: The capstone project reflects a significant investment of research or applied work, and can take a variety of forms, such as a research paper, communications plan, multimedia content, or even a work product from your internship. A required capstone course will help you prepare your project for public presentation.
Degree Requirements
To earn a master's degree, students must complete a minimum of 60 credits. Master of Communication in Communication Leadership requirements include:
Seven core requirements totaling 25 credits:
COMMLD 501: Leadership Through Story and Communities (2 credits)
COMMLD 502: Communication Through Digital Media and Networks (3 credits)
A Law and Ethics Elective (5 credits)
A Research Methods Elective (5 credits)
A Professional Writing Course (3 credits)
COMMLD 593 Internship (5 credits)
COMMLD 504 Capstone (2 credits)
Elective courses totaling 35 credits:
Students must complete at least one 15-credit curricular specialization.
A maximum of 5 credits may be taken outside of the Communication Leadership program
Electives may include COMMLD 593 internship (max 10 additional credits), COMMLD 591 independent research (max 10 credits), or COMMLD 600 research project (5 credits)
Alumni Testimonials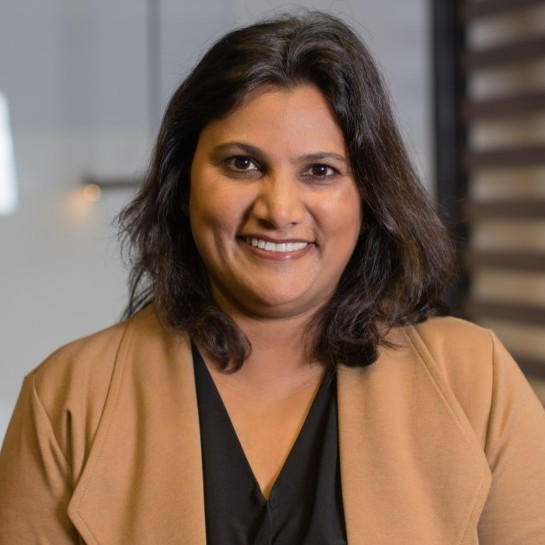 Ekta Dokania
Marketing Manager
T-Mobile
"I joined this program to update my skills and knowledge of the evolution of the comms industry since my last stint at full time work almost 6 years ago. I built a network of industry professionals, gained practical work experience, and landed my first job in corporate America. The MCCL degree really helped me to restart my career in communications and also to pivot to integrated marketing in a new country."