After working at an agency for a few years, I wanted to learn new ways to create content and dive deeper into content marketing strategy. I started applying to new jobs and considering graduate school — but wasn't sure if a graduate program in this area even existed. Turns out there was, and it was right in my backyard.
In 2018, I was lucky enough to be accepted to that program and find a new job. The best part was that I didn't have to choose. I could take part in UW's Communication Leadership (CommLead) Program part-time and accept a new full-time job.
Then came a million choices and a long list of courses that I wanted to take. With an investment as large as a graduate degree, I wanted to be selective about what courses to take, and make the most of my time in the program. Here's how I narrowed down the list:
Think about what you're most interested in and skills you want to learn most
I came into the program knowing that I wanted to further my career in content marketing, so I started by thinking about what specific skills I wanted to improve on. I thought about where I often got stuck at work or where I could offer clients more value. I also took some time to think about what interested me most within the field. This pointed me toward two key areas: Storytelling and content marketing strategy.
Having these focuses helped me narrow down the course list and led me to various classes about content marketing strategy and analytics. I've also loved exploring different tools and mediums for nonfiction storytelling like improving interviewing skills and trying my hand at podcasting.
Use coursework to dive into different fields and topics
I've always been interested in science communication, particularly communication surrounding health and the environment. I work in health communication and saw CommLead coursework as an opportunity to dive deeper into communicating about the environment.
Many classes provide the opportunity to apply the skill you're learning to whatever topic you're interested in. I've seen classmates map out a video game that teaches kids environmental literacy and build an AI platform that creates travel itineraries. While each class teaches concepts or skills, the subject to which you apply that skill is often your choice.
Comm Lead also encourages students to pilot their own learning and pursue their own areas of interest. I am one of the many students who has taken advantage of the independent study option and created a curriculum around a skill that I wanted to learn more about: storytelling in science communication. That project yielded a lot of key insights that I use at work all the time.
Learn outside of the classroom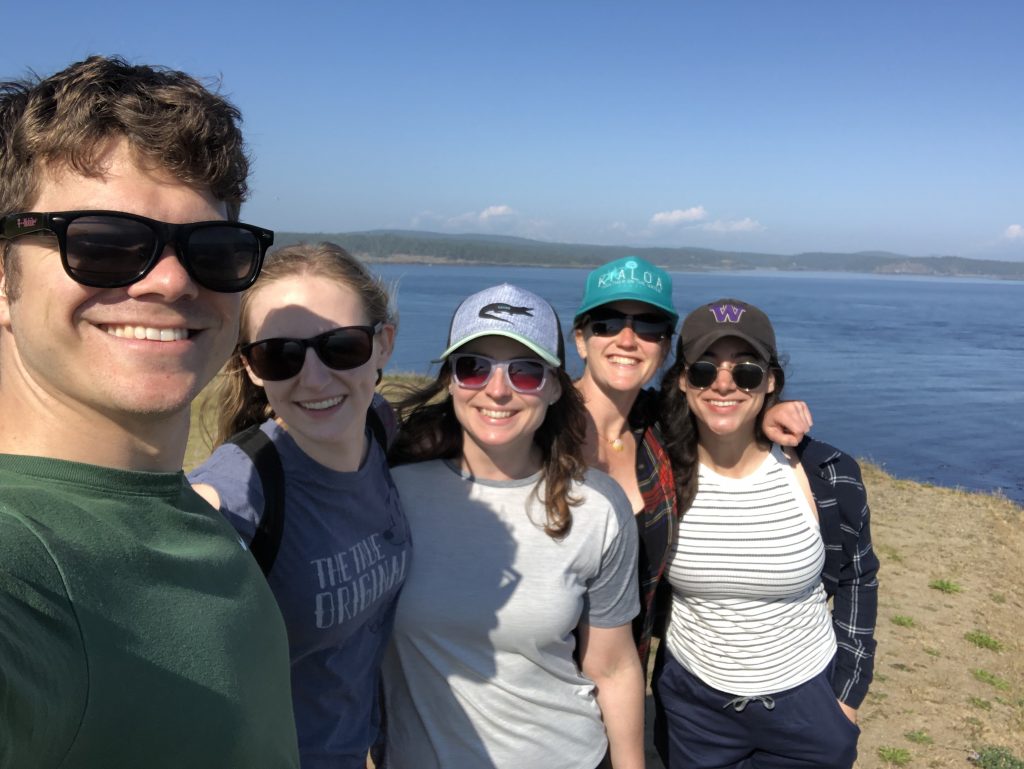 Comm Lead isn't about filling credit requirements and finishing homework — it's about developing a skill set you'll use throughout your career and building a community that's with you for life. Some of my most meaningful experiences in the program have been outside of the classroom, getting hands-on experience, and connecting with other folks in the community.
One of my favorite ways to build skills has been through the partner programs. These programs give students the opportunity to get hands-on experience working with clients, support non-profits, and create portfolio pieces.
I've also loved attending events and hearing presentations from field leaders. Beyond those presentations, these events create the opportunity to build invaluable friendships and create an incredible community.
If you are considering applying to Communication Leadership and have any questions, I'm happy to help! Please feel free to reach out and email me at mherndon@uw.edu.