Well before I started my Communication Leadership journey in Fall 2019, I'd begun the search for my second Master's degree with a loaded question:
What am I looking for in a graduate program?
A professional program that I can join as I continue pursuing career growth.
A program that helps me build technical and transferable skills, but is still grounded in communications and research.
A degree that builds on my current experience and opens doors for me to get where I want to go…
How it started
As I compiled my list of requirements, I felt increasingly discouraged because a lot of them seemed either at odds with each other, or simply too much to ask for when put together.However, I persisted and eventually found Comm Lead, a program that ticked all the boxes for me. Having worked in the content space for about four years – from content executive and blog writer to content strategist and editor – I wanted to grow into content marketing and larger strategy roles. Comm Lead, with its variety of skill-building classes and career development opportunities, became the perfect starting line.
I was so excited about kicking off this new life chapter that it wasn't until I arrived in Seattle that the overwhelming prospect of establishing a whole new community hit me. Luckily, there wasn't much to worry about, given the access Comm Lead and the University of Washington offered. UW initiatives like FIUTS and GPSS helped me make my initial connections on campus and beyond. The first few people I randomly met at an introductory FIUTS event are still my closest friends. Before I knew it, a range of Comm Lead events and workshops had helped me find even more people I connected with.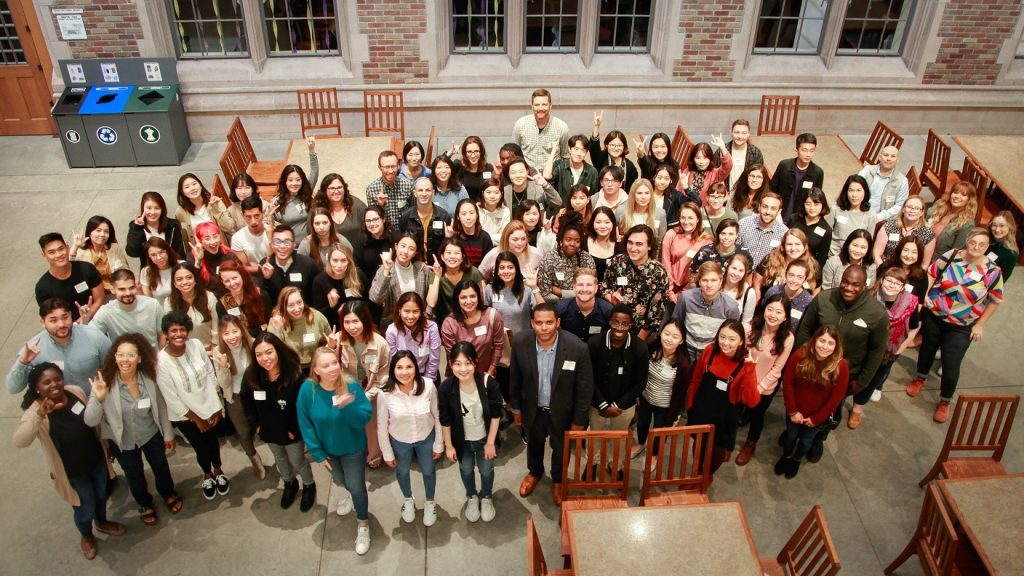 How it's going
Even though I was theoretically aware of the various backgrounds students came from, the layered diversity in the community quickly became my favorite thing about the program. I've taken classes and worked on projects with people who have anywhere between one to 15+ years of professional experience, people of so many nationalities and cultures, and people whose Comm Lead journey is so incredibly different from mine! This diversity has enriched my experience through all the different perspectives and ideas we bring to our conversations, and the access we get to all these communities outside of our own. I appreciate the intangible yet vital growth I've experienced because of this, probably even more than the technical skills I've learned during my time at Comm Lead.
This close-knit community is also where I found a range of professional opportunities and extended connections. My first on-campus work opportunity as an international student was quite literally delivered to my inbox, wrapped in a direct reference by our wonderful Head of Outreach, Liyao Zhao. I got to work as a social media and outreach intern with Global Innovation Exchange at UW. This was followed by a second work opportunity – working as the outreach coordinator with Comm Lead where I continue to learn from Ekin Yasin, Anita Verna Crofts, Alex Stonehill, Heather Werckle, and several other incredible staff members every day. Another remarkable project I worked on was with CHOICES, a non-profit organization, that I was recommended for by Keith Imper, a classmate and friend, via the Comm Lead Consultancy.
Apart from all these opportunities, I've had the chance to form deep professional and personal connections with people who continue to make this graduate school experience even more special. As my time in the program nears its end, I can't help but think about how Comm Lead has been truly life-changing. I'd be more than happy to help others figure out if it could be the same for them.
Please feel free to reach out to me at mkhyati@uw.edu if you're considering applying for the program, wondering if it's the right fit for you, or if you just have a question. You can also come chat with me at any of the upcoming Comm Lead info sessions!